Local
A wintry mix of rain and snow is due to hit Boston as a winter storm sweeps through New England Sunday night into Monday morning.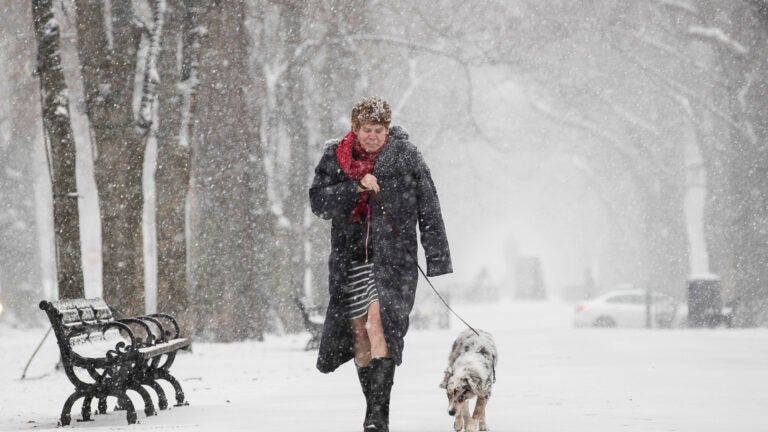 Local meteorologists are sharing their forecasts on the winter storm that's due to hit the region Sunday night, bringing a mix of rain, snow, and wind to the Boston area through midday Monday.
Here's what forecasters are saying.
Josh Wurster, 7News: "Expect a period of heavy snow inland, while most of us deal with strong/damaging wind gusts and flooding potential tomorrow morning."
(this is a thread with a few good tweets/graphics)
National Weather Service: "Don't be surprised if you hear a rumble of thunder…along with heavy downpours" in southeastern Mass.
Massachusetts Emergency Management Agency (MEMA): "Potentially damaging winds on Monday morning; up to 70 mph gusts possible along eastern MA coast including Cape Ann & Cape Cod areas."
Eric Fisher, CBSNews: "For those along and inside 495, it's essentially a rainstorm."
Jason Brewer, WCVB: "Multiple hazards w/ our next storm arriving tonight, & ski country snow!"
Zack Green, WBZ: 'Less of a winter event' for Central and Eastern Mass.
Sarah Wroblewski, WBZ: A shift northwest 'would bring more rain to SNE and snow north and west.'
Newsletter Signup
Stay up to date on all the latest news from Boston.com