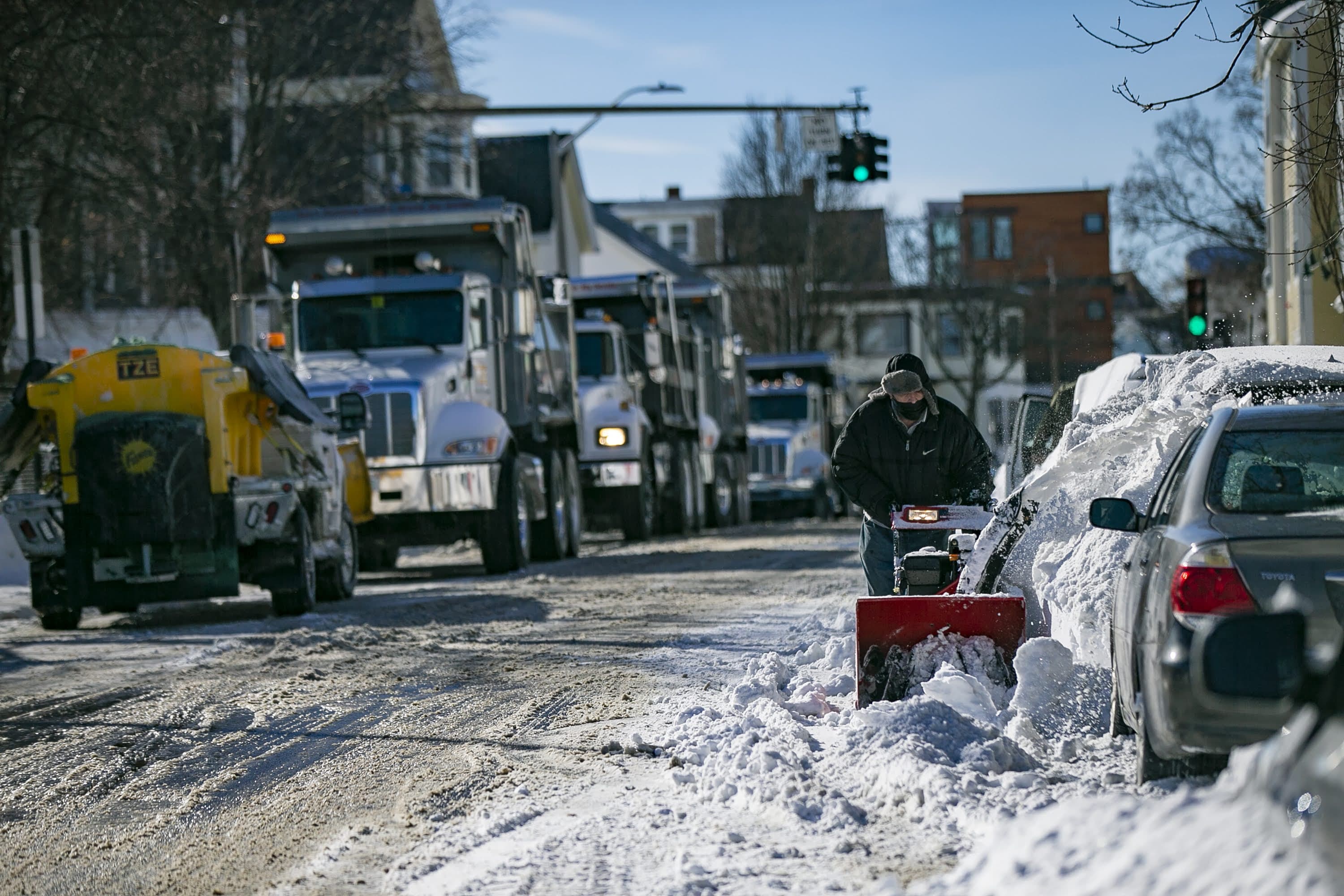 Few people were seen milling about Boston streets as a massive nor'easter promising to bring heavy snowfall, high winds and coastal flooding to Massachusetts kicked up early Saturday.
The storm — which saw the city tie its record for biggest single-day snowfall, with 23.6 inches, the National Weather Service said — continued into the late evening hours. State and city officials encouraged residents to avoid traveling, with Gov. Charlie Baker ordering heavy trucks to stay off interstate highways for most of Saturday.
Below are scenes of people enduring the storm across Boston and other parts of Massachusetts.
With additional reporting from The Associated Press
This article was originally published on January 29, 2022.