Boston Public Schools students have a snow day on Friday, the district announced Thursday, with a storm on the way expected do drop several inches on the city.
School buildings will be closed "to keep everyone safe," the district said in a tweet. Superintendent Brenda Cassellius tweeted that it was a snow day.
How much will it snow in Boston? The storm is expected to bring snowfall rates that could approach an inch per hour between 5 and 8 a.m. — right in the heart of the morning commute.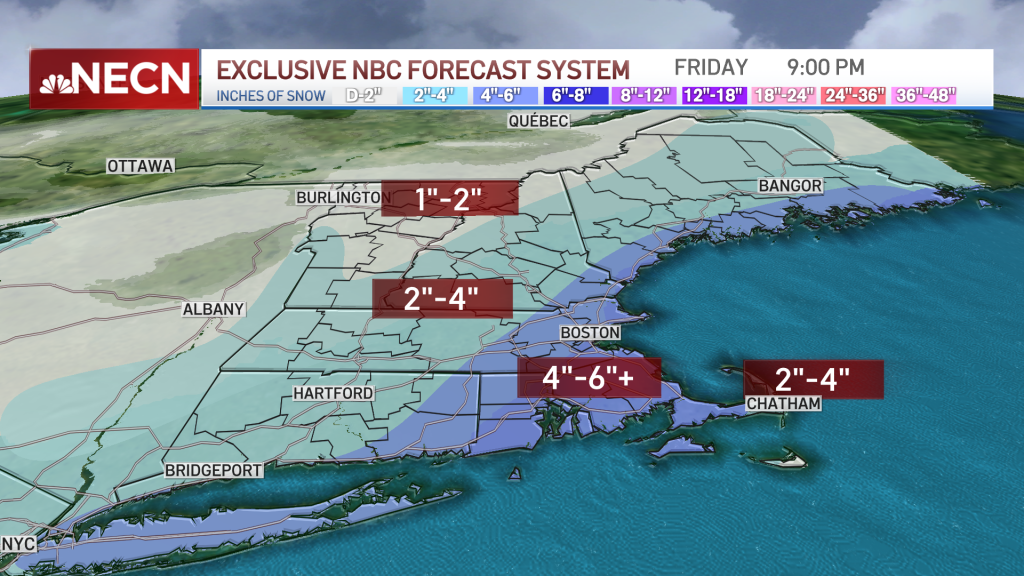 For Boston and other communities, this will be our first widespread snow event tangled up with a morning commute.
Public works crews across Massachusetts have been gearing up to deal with the weather, all while contending with the latest COVID surge.
Thursday: Becoming mostly sunny. Highs in the 30s. Friday: First Alert for accumulating snow. Highs around 30.